Meet the Team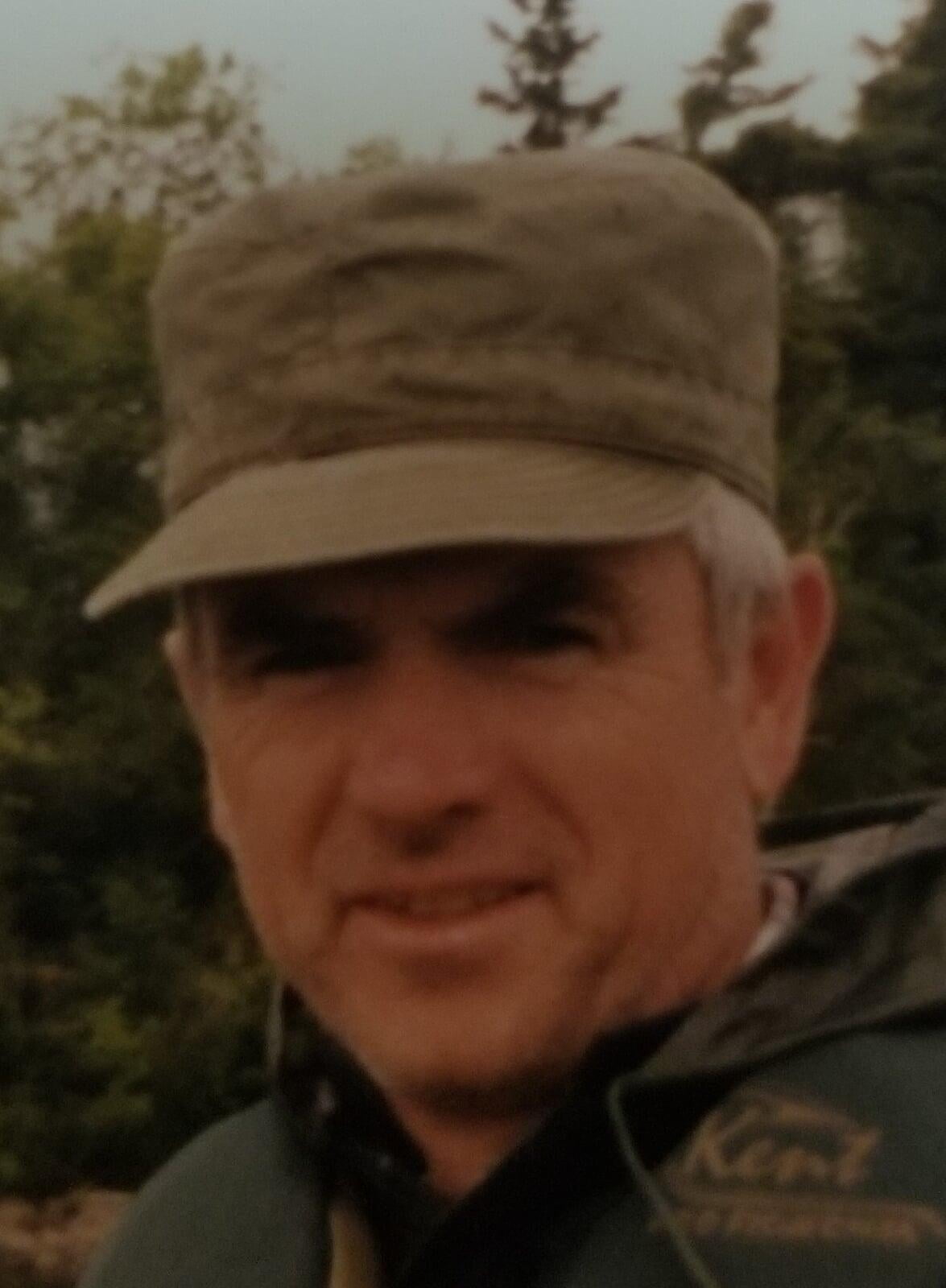 Bill Jacobs, Founder/Trainer/Old Man/Goodguy/Coach/Guru
I am from Centerville in SE Iowa. I moved from there with my parents when I was 7 to the Des
Moines area. I was an all star Saydel Little League Baseball player. Later went on to be Little
League coach for my 2 sons for 6 years. At 12 years old I got a good start into business as a
paperboy, and also learned to be self sufficient. I graduated from Des Moines Technical
High School in Electronics/Electricity. After landing a job at Midwest Equipment Company I
enrolled at Grand View University in Engineering Design. Into my second year Uncle Sam
called, so I spent 3 years in the U.S. Army as a Radio Team Chief. After touring
the world, I married my H.S. sweetheart and had 3 wonderful children. After 20 years at
Midwest I decided to start American Electrical Sales Corp. Because of my background in designing
systems I added the American Alarms name to show our dedication to electronic systems.
Fast forward 40 years, now I am here part time (only 40 hours a week). I do the training
of new technicians and serve as the go-to guy for questions about old systems. As a very
competitive person I enjoy ISU and Iowa sports of all kinds. I enjoy old cars so I have been
a Goodguy for many years. I also enjoy talking to the many friends I've made in the business
over the years. We have a great team here and it's a pleasure to come to work each day.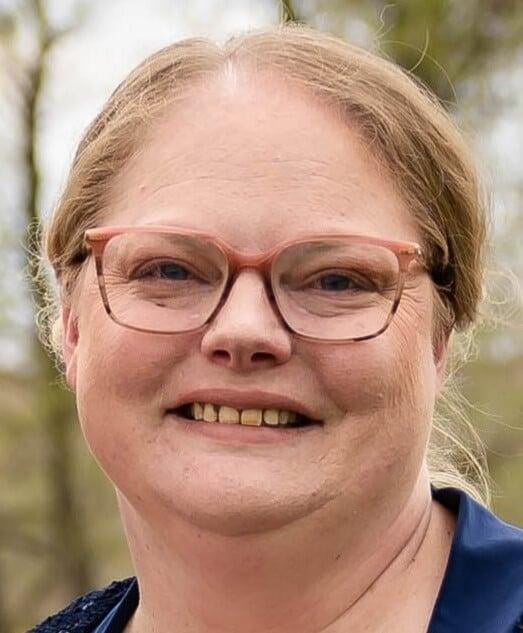 Lindsey Hall, Office Administrator

Hi! My name is Lindsey Hall and I have worked for American Alarms since July of 2020. I grew up about an hour west of Des Moines in a small town called Casey IA. I met my husband in 2003 and soon after started growing our family. We now have 4 children - 1 living on her own attending DMACC, one currently attending UNI and 2 at home. As the Office Administrator, I am responsible for accounts payable, accounts receivable and Human Resources. I am currently in the process of getting my Accounting degree through DMACC as well as taking a few business classes to help better my career at American Alarms. One of my greatest achievements at American Alarms is creating the 1st ever comprehensive budget for the company.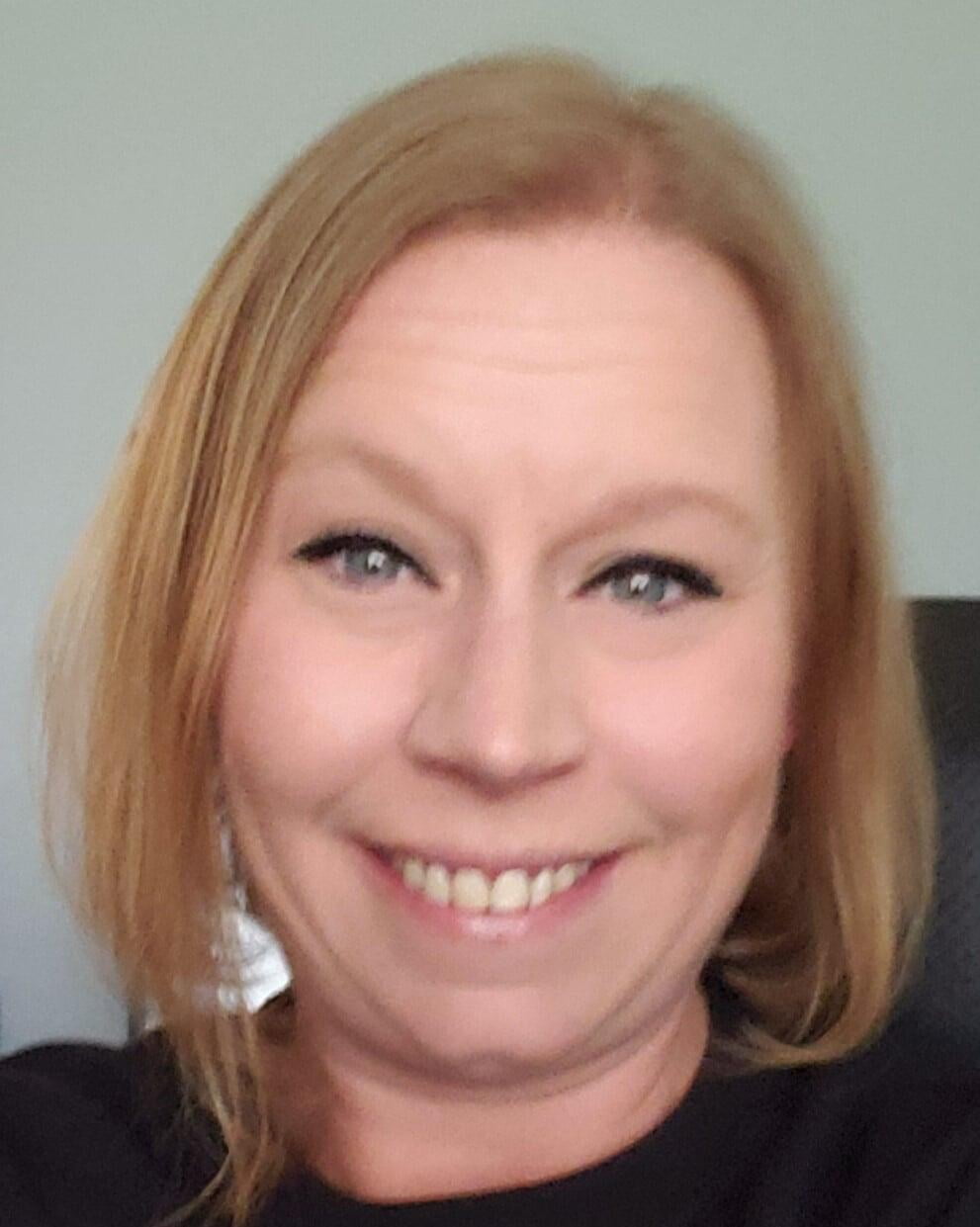 Marie Green, Integrator & Recurring Service Coordinator

Hello! My name is Marie Green, and I am the Integrator & Recurring Services Coordinator for American Alarms. Originally, I grew up in a little town in Eastern Iowa called Cascade, and I spent many years in the Coralville/Iowa City area. During my stay in Coralville, I obtained my Paralegal Degree, and little did I know at the time that my degree would be priceless for my work here at American Alarms (and in life!). In 2013, my husband started his career at Hormel Foods in Osceola, and we relocated to the Indianola area. In 2015, I was fortunate enough to stumble across a small family run company looking to fill the front desk position, and that's when I joined the American Alarms family. Currently, I'm responsible for the monitoring and subscription services, and I also act as the liaison between our company, customers, and the monitoring central station. That helps me keep a pulse on our customers so we can provide the best service possible in addition to implementing new policies/procedures based on the feedback we receive. Having the chance to work with the great people of the Des Moines area while advancing my career has been a pleasure ever since!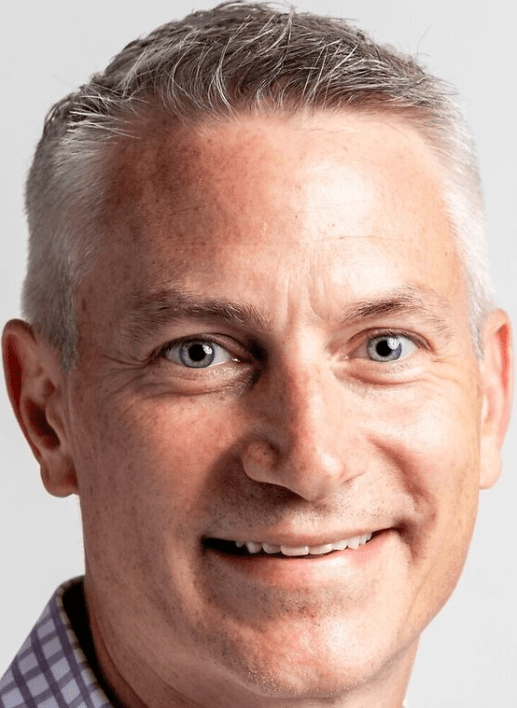 Adam Jacobs, Visionary & Sales Manager

I grew up in the Des Moines area and attended Southeast Polk HS, playing baseball, football, wrestling, and golf. I lived in Ames for a few years while getting finance and marketing degrees from Iowa State University. I met my wife Angie at ISU and we moved back to the Des Moines area to start a family. We now have four children, three of whom are grown. Angie works for North Polk Schools as a transitional kindergarten teacher. I worked in financial services, real estate, and various sales positions before joining my father and the great people at American Alarms. In my role as visionary, I reinforce our core values and look for new opportunities to help our customers. My main goal is to get better every day and encourage others to do the same. I'm always reading multiple books, and I enjoy outdoor activities (especially mixed with an adrenaline rush).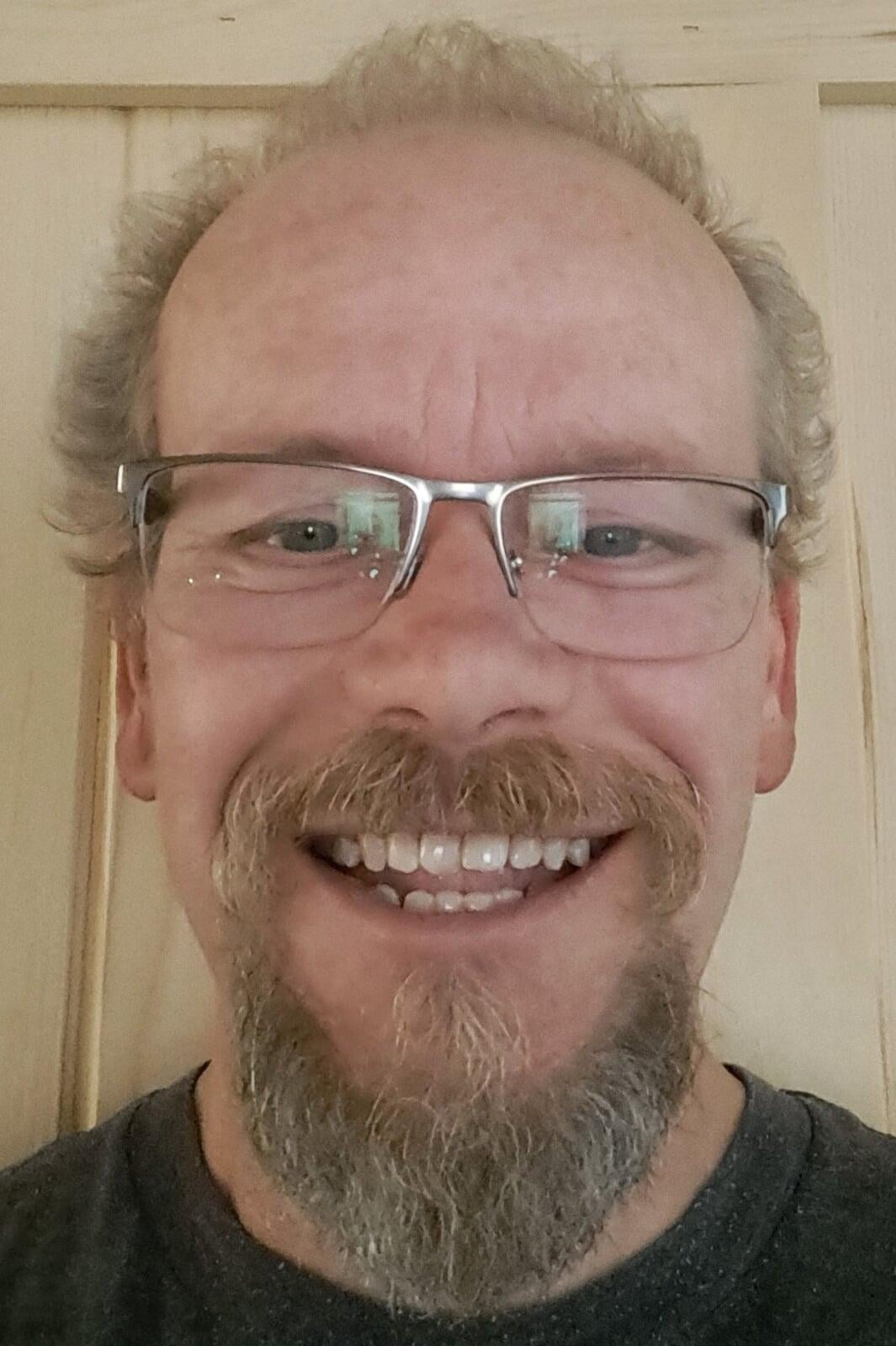 Eric J. Shearman, Fire Alarm Technician
Hello, my name is Eric. I grew up in Altoona and graduated from South East Polk High School. I then attended a community college for a year and a half, but wasn't 100% on the direction I was headed, so decided to get a job in the construction field. After that job was no longer of interest, I got into warehouse receiving work at 2 of the largest furniture retail stores in Iowa. I then pursued a position with American Alarms in 2006, and have been here for 18 years now. I have many roles with the company, but my main position is conducting PM(Preventative Maintenance) Fire Alarm Inspections for our Customers. The people here are great to work with,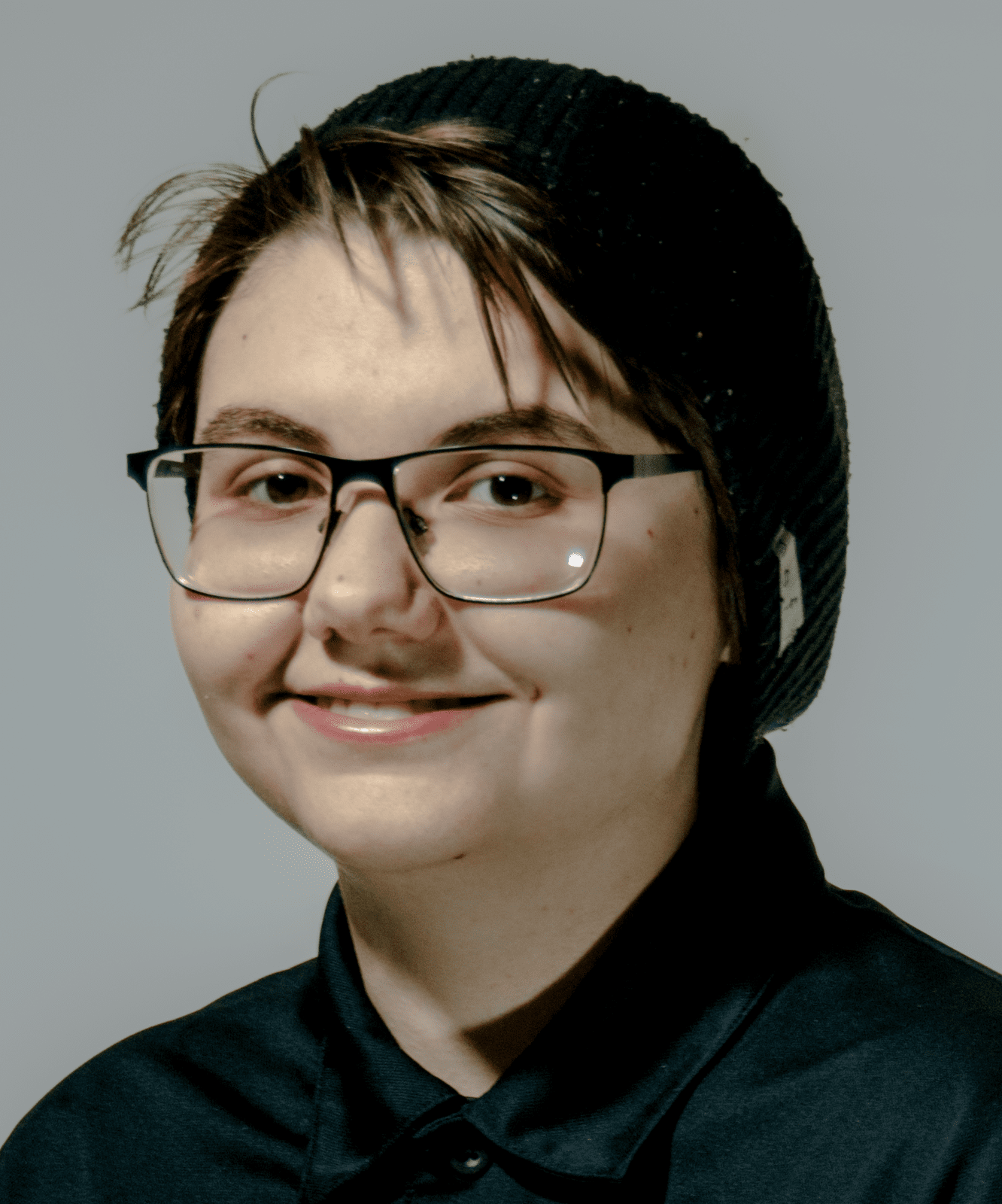 Adam Crume, Project Coordinator
Hello, my name is Adam Crume and I've been with the company since August of 2021. I am originally from Omaha, NE but I moved to Des Moines to fill the front desk position after a great recommendation. I am currently working towards a logistics management degree at DMACC. I started here at the front desk scheduling service, but I have begun working with our larger projects and installations along with ordering and tracking parts. While my studies take up most of my time I also enjoy spending time with my cat, days by the lake, and nights playing whatever game has caught my attention.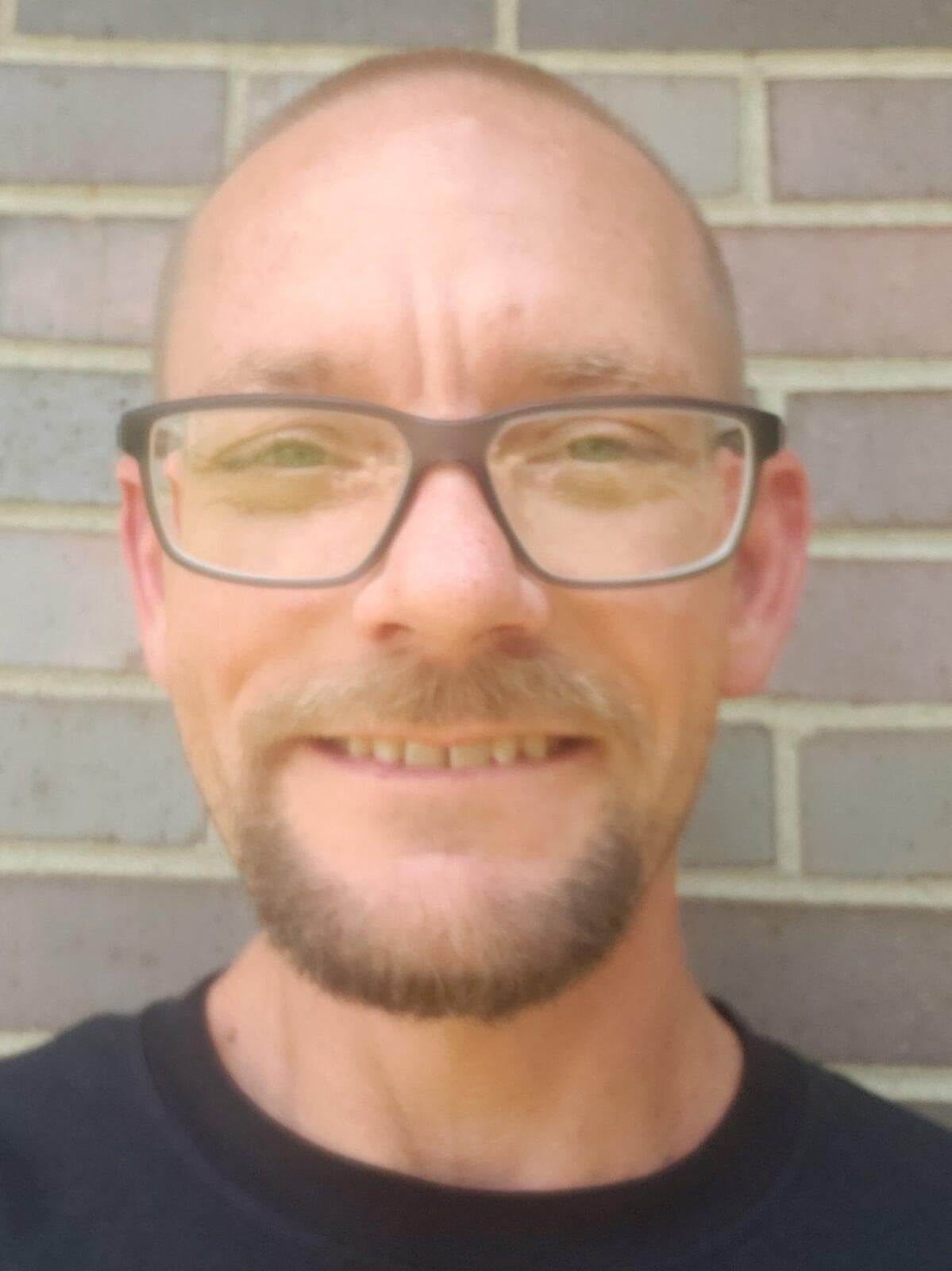 Mark Shearman, Director of Field Service

Hello everyone, My name is Mark Shearman and I've been with the company for 19 years. I have lived in Altoona most of my life and attended S.E.P. Schools. When I was a young tike, I loved taking radio controlled equipment apart to build something unique that worked. This sparked my interest in electronics. When I started with the company 19 years ago, I thought this would be just another one of those jobs I would hang on to for a couple of years but I realized this was the best company to work for and the nicest boss that exists on planet earth. I currently sit in a few different seats within the company. My primary focus is on the field service technicians, to mentor, to reward, to make sure they have anything needed to complete work and to hold them accountable.
Other hobbies: I enjoy grilling and I love hot rods even more.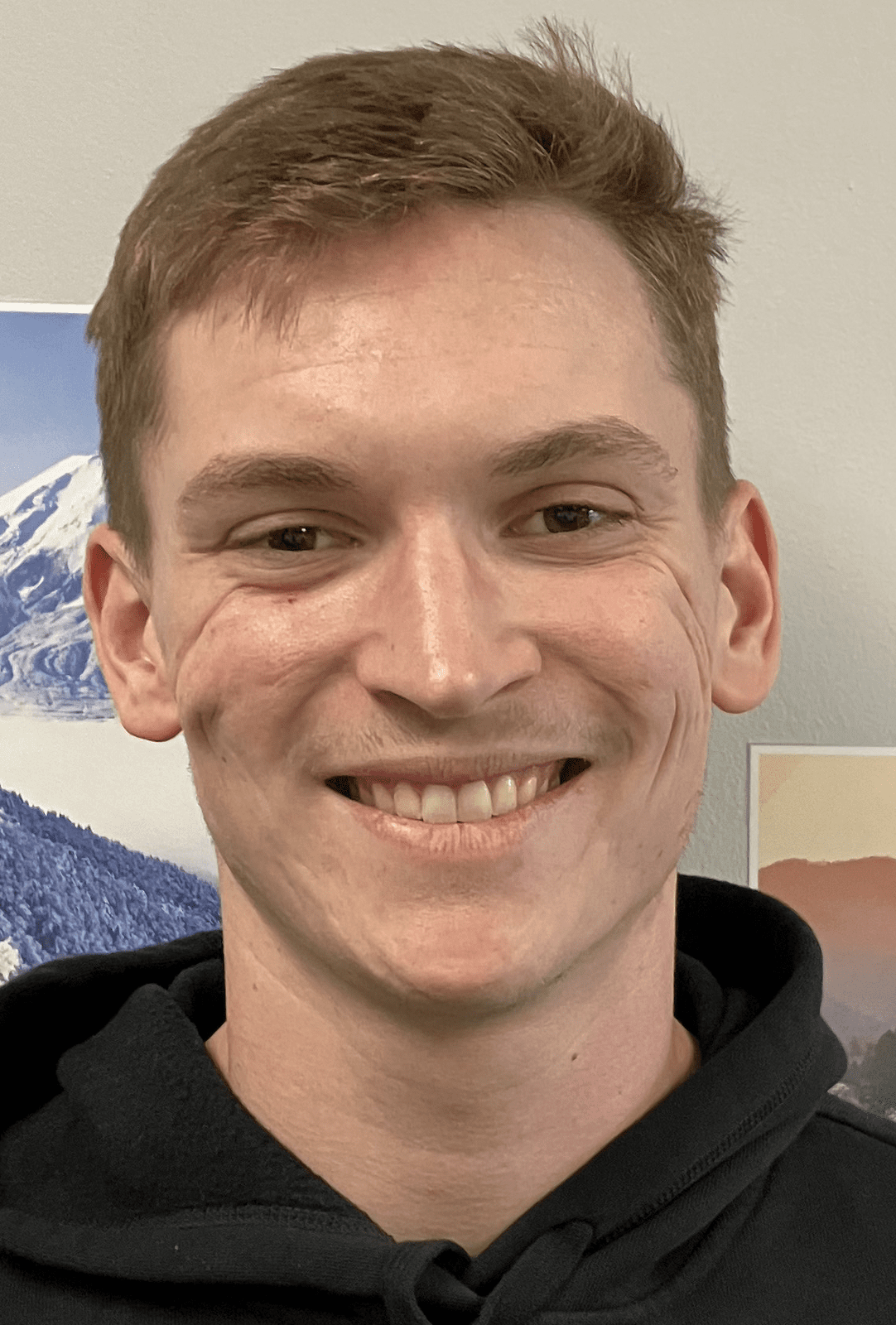 Gavin Herrick, Security Technician
Hi, my name is Gavin Herrick. I'm a security technician here at American Alarms and I have been with the company since May of 2022. I grew up in Norwalk and graduated from Norwalk High School. Upon graduating I decided to pursue a career in low voltage systems and soon after found myself at American Alarms. So far this company has been a perfect fit for me, and has granted me many opportunities. I look forward to learning more about this industry every single day, and providing the best service possible to our customers.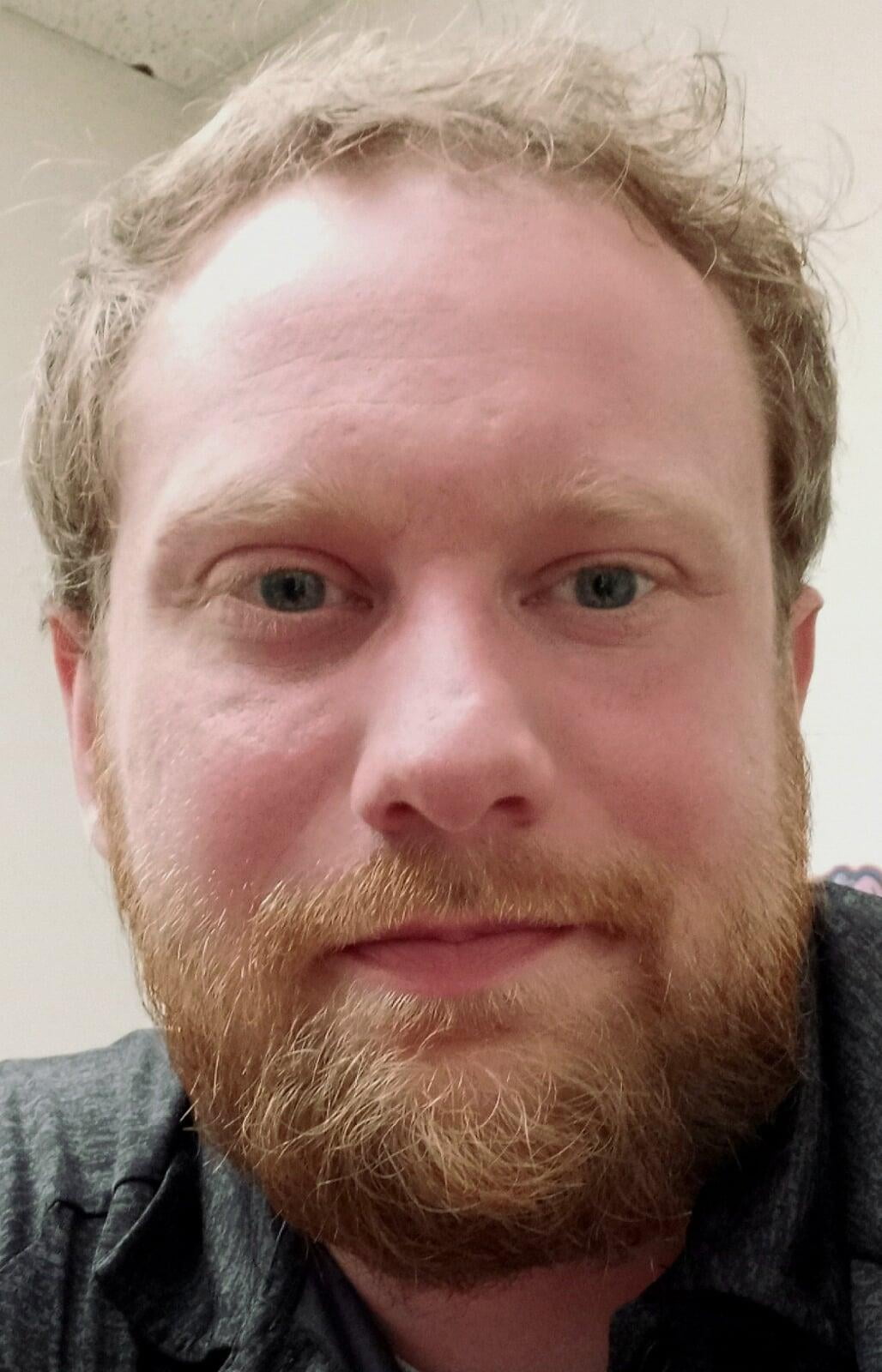 Travis Williams, Security Tech Manager
I have worked in the commercial low-voltage alarm industry for seven years. I have extensive experience with integration, access control, surveillance, intrusion alarm, telephone entry, intercom and fire alarm systems. Born and raised in Des Moines, IA, I received my bachelors degree from Simpson College and a masters degree from Marquette University. The bulk of my knowledge and experience in security systems stems from my time working as a commercial security technician. I have served American Alarms as the head of the security division for over a year. In that time, I have worked tirelessly to build a department focused on satisfying the needs of my customers. As security tech manager, I am accountable for designing and estimating systems, conducting site-surveys, scheduling, servicing and repairing equipment, installing hardware, system programming, customer training and project management. My primary goal in this role is to instill confidence in my customers that their properties are secure, that their businesses are better protected, and that their employees feel safe. I strive to accomplish this, on the one hand, by installing and maintaining equipment that is remotely operable and easy to use. On the other hand, I go out of my way to develop strong working relationships with customers, contractors and vendors by providing consistent and open communication to ensure satisfactory results for everyone. Outside of work, I enjoy: 1) casually playing video games, 2) performing, recording, and listening to music, and 3) competitively dancing to David Bowie deep-cuts with my spouse and our two delightfully overweight cats.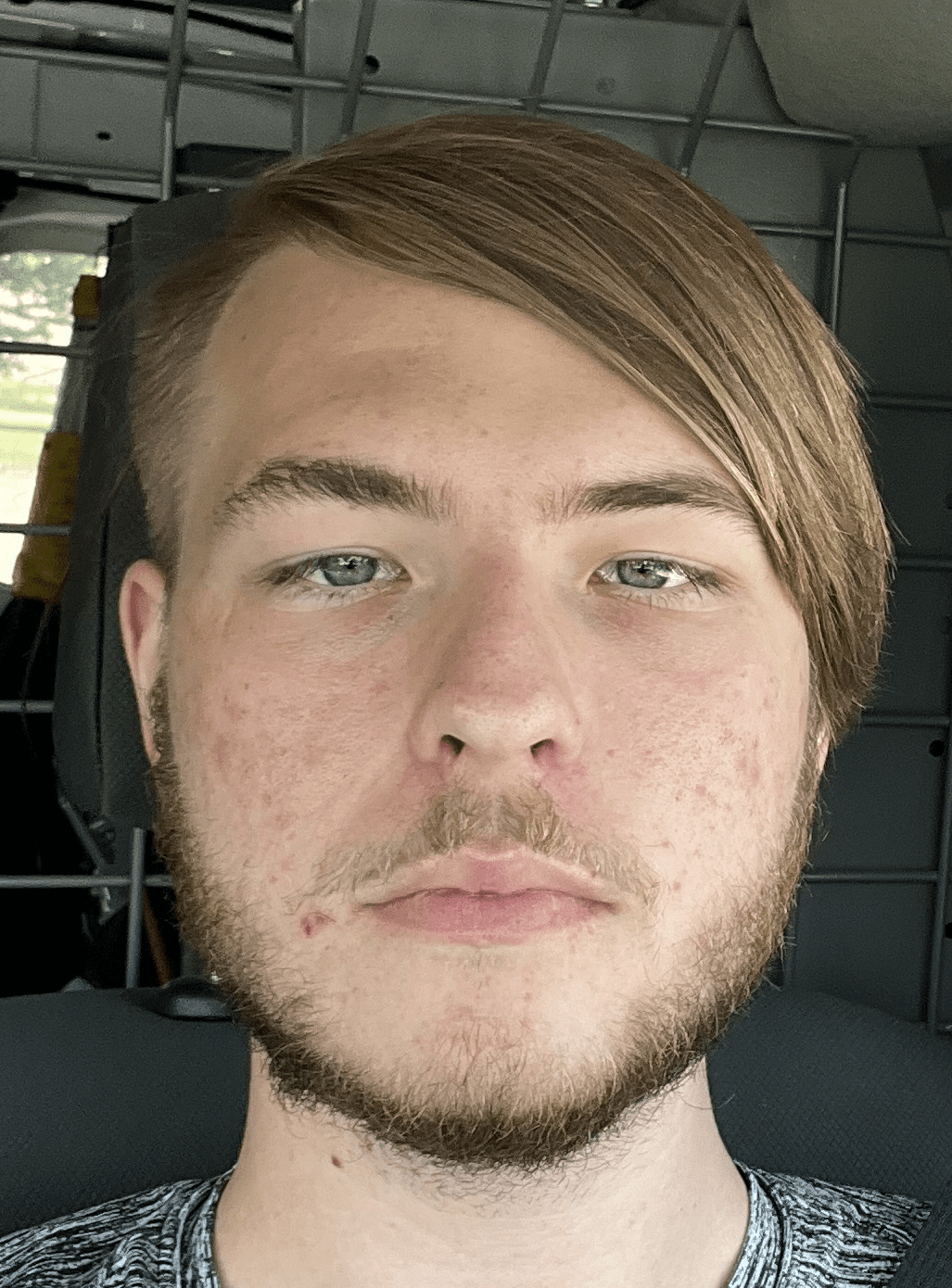 Aiden Shearman, Fire Alarm Technician
Hello, My name is Aiden. I have been a fire tech for 3 years now and graduated from S.E.P schools. I grew up in Altoona, Iowa. I was encouraged to enter this industry by family who taught me the right way of doing things and gave me lots of insight on the industry and how it can affect my future and help me pursue this job as a career. This has been a great company to work with through the years and still continues to teach me more each day.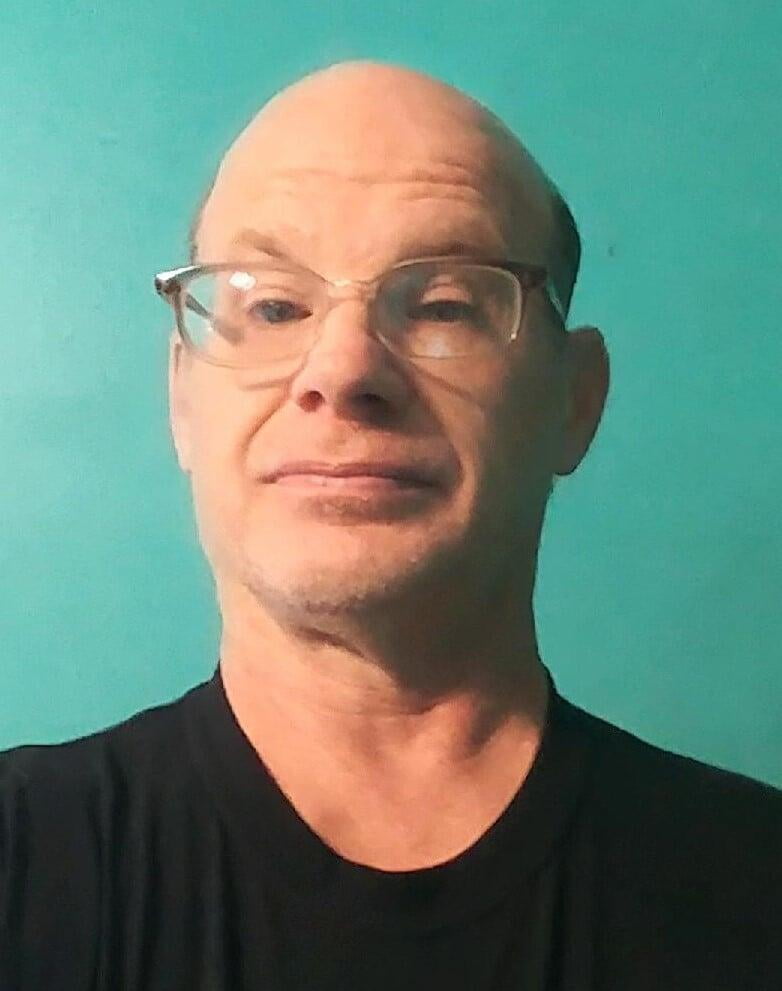 Kent Harkrader, Fire Alarm Technician
I grew up in Deer Lodge, Montana until the sixth grade, then through high school in Lamoni, Iowa. I then started a 2 year degree in Computer Science and Engineering at Graceland College. Hacky-sack and programming my own games on a Commodore 64 kept me too entertained in college, so I didn't finish that degree. I taught swimming lessons and lifeguarded for a few years, and also repaired lawn mowers for a year. Then I took a one year adult course in electronics at a vo-tech school in Bethany, MO and got an electronics certificate. I repaired TVs and microwaves at Adel TV and Appliance for over a year, then went to KC Mo. and worked 7 years repairing car stereos in a Delco warranty shop. I then worked another 5 years for the Kansas City Convention Centers as a sound technician. I got into Electronic Contracting work on fire alarms, intercoms, and all sorts of low voltage electronics until 2002 when I decided to return to Iowa. I've been working on the same kind of equipment since. In June 2018, I started at American Alarms. I do service, installs, and inspections on fire, security, access, and entry systems. I love kayaking on the river, running, and enjoying the outdoors.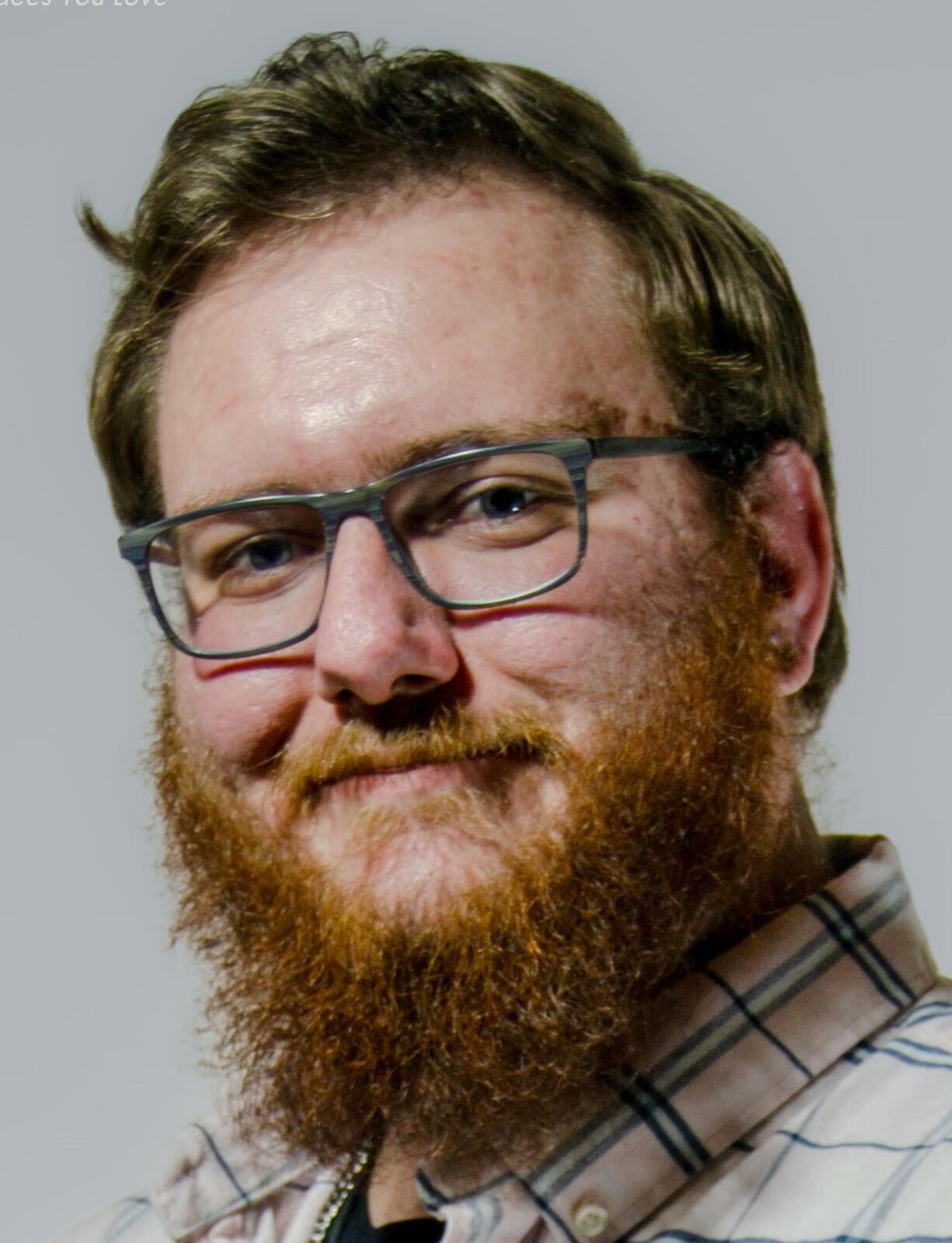 Austin Hall, CAD Technician
I primarily focus on taking care of the submittals, permits, and drawings necessary for a given project. I am a graduate of The Creative Center in Omaha with a BFA in graphic design, but have spent many years doing a variety of different things. I love to tinker with just about anything I can whether it be cars, electronics, woodworking, or playing with brand identities. I have a two-year old daughter that is the light of my world along with my beautiful fiancee and our two dogs. If I am not at work, you can usually find me in the garage, working on a number of projects.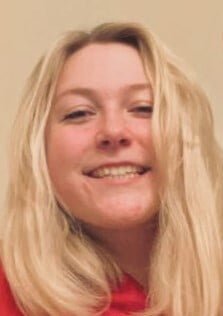 Lyndsey Torgerson, Service Coordinator
I grew up in Norwalk and Urbandale Iowa and graduated from Norwalk High School. Just after graduating I got engaged to my highschool sweetheart. I attempted to go to college but found that it wasn't a great fit for me. I worked at small part-time jobs off and on until I could find something steady. My fiance, Gavin Herrick, mentioned that where he works is looking for someone to fill a position that will soon be open so I put up my resume and waited. Found out not long after that I had got the job and ever since I started working here I really love being here. I started in February of 2023 and I feel like what I do is actually important, not to mention there is a smaller group of people that you can get to know really well. I also have never worked a full-time job and now that I have, I don't think I could ever go back. Though at times the job can be challenging, I really enjoy that I feel like a special cog in this well oiled machine that is American Alarms. I would recommend that when this position becomes open again, if you are looking for an in as a service coordinator or secretary then this would be a great place to start. It is family owned which makes it super interpersonal because everyone knows each other and the people here could end up being friends for the rest of your life.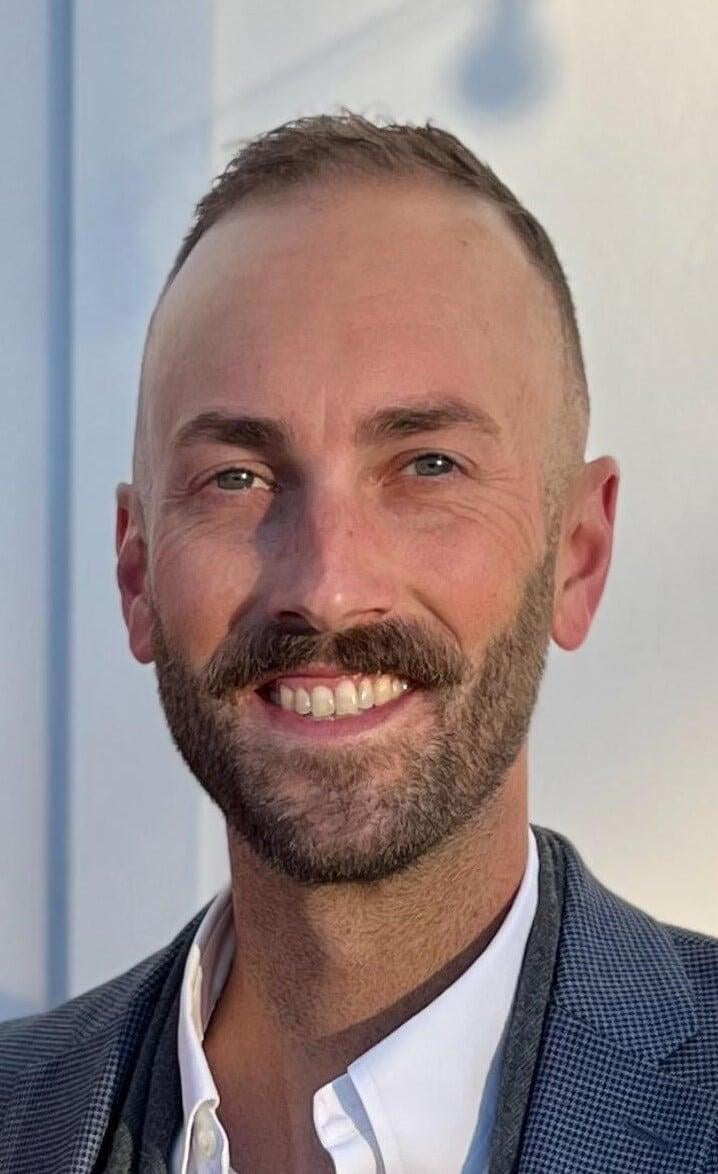 Matt Davidson, Business Development
I am a Business Development representative at American Alarms. I come from both the material handling and the construction industries, and will utilize my experience to help customers every way I can. Customer service and sales has been my focus since my first job in high school, and I will continue to focus on customer satisfaction here at American Alarms.
Outside of work, you will likely find me out riding around one of my vintage motorcycles or on the racetrack. I have been collecting, restoring and customizing vintage Honda motorcycles for the last 15 years, and am very active in the vintage motorcycle community in the greater Des Moines area. Along with this, many weekends you will find me at a racetrack somewhere throughout the country. My father, brother and I have been racing competitively in GridLife the past three years, even winning the National Championship in our class in 2022. Weekends at home include enjoying the outdoors with my family and friends, whether that is exploring the trails on a bicycle or enjoying some sunshine on one of our favorite patios.